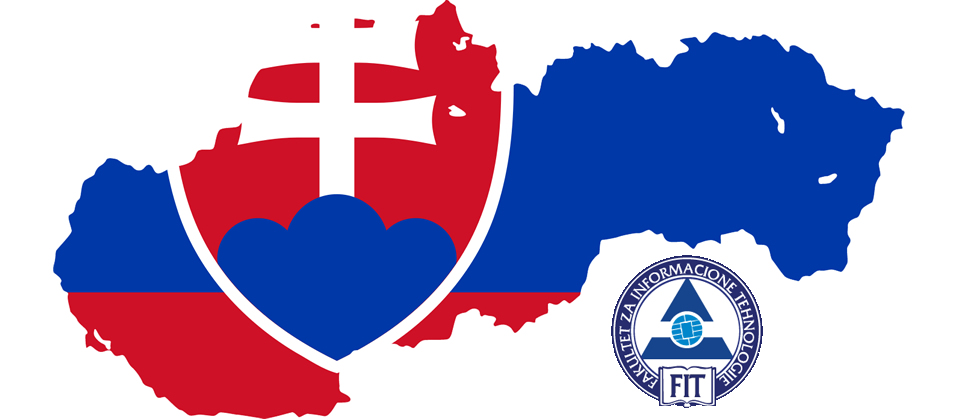 We would like to inform all interested candidates that the Slovak Republic Government is granting scholarships to candidates from Montenegro, based on the bilateral agreement signed between the Ministry of Education, Science, Research and Sports of the Slovak republic and the Ministry of Education of Montenegro.
For the academic year of 2018/2019, Montenegro will, within this program, be granted 20 months of study stay that is to be between 3 to 10 months.
These scholarships are intended for study stays, not for acquiring academic titles.
The monetary scholarship amount for undergraduates and postgraduates is 280 euros per month, and for students of doctoral studies 330 euros per month. For university lecturers and researchers the scholarship amounts to 550 euros per month.
The required documentation in either Slovak, Czech or English:
An application form that can be downloaded from the following website: http://www.minedu.sk/scholarships-offered-within-the-framework-of-bilateral-programs-of-cooperation/
A detailed CV,
A motivation letter (stating both your personal and professional motivation for staying in Slovakia),
A detailed plan of either a lecture program or a research program,
Letter of invitation or "acceptance letter" from the Slovak host-institution,
Undergraduates and postgraduates submit a transcript of their grades during studies,
Students of doctoral studies, university lecturers and researchers submit a list of publications related to the research program stated to be done during residence,
One photo, size 3,5 cm x 4 cm (passport format), attached to all original application forms as well as all the copies.
Recommendation(s):
– Undergraduates/Postgraduates submit 2 recommendations from a university professor who issued the grade transcript;
– Students of doctoral studies submit 1 recommendation issued by the mentor of their doctoral thesis ;
– University lecturers and researchers submit 1 recommendation issued by their home institution (head of department, head of the research group).
The documentation mentioned above should be submitted no later than Monday, March 19,2018, to the following address:
Ministarstvo prosvjete Crne Gore
Kancelarija br. 3
Ul. Vaka Đurovića b.b. Podgorica
Kontakt telefon: (020) 410 189
Email: lidija.ercegovic@mps.gov.me
Incomplete and untimely applications will not be considered.