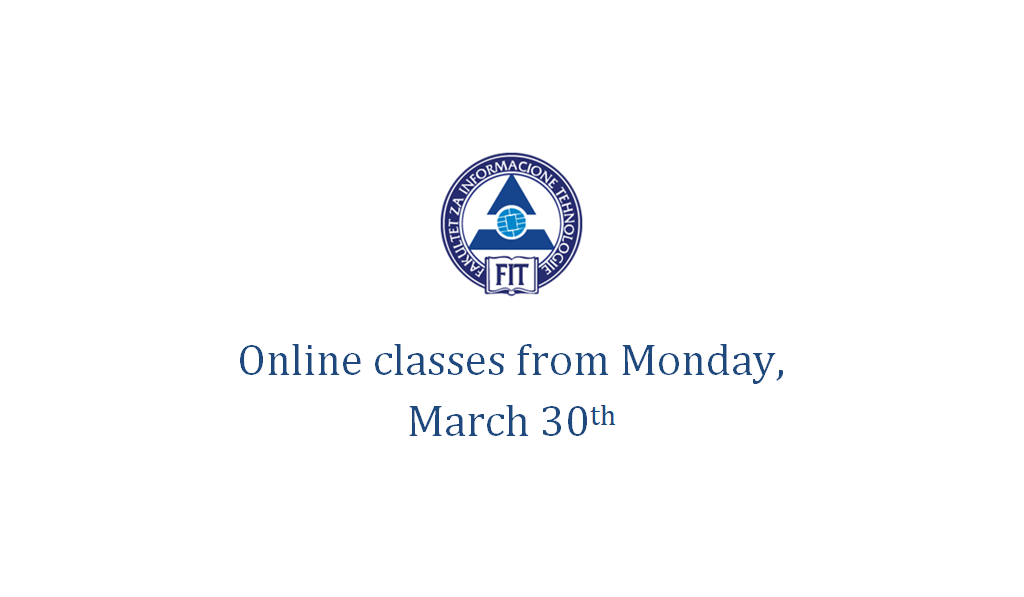 Dear students and colleagues,
Considering the possibility of extending the duration of temporary measures related to the work of higher education institutions, the modalities of organizing online teaching were considered and adopted.
In addition to the teaching material that is already on the platform, online classes and consultations with students will be organized on the subject pages, in the terms provided by the class schedule. In that sense, the ZOOM application will be used.
Although the installation instructions were sent to the students through the student parliament, you can also download them from this LINK.
All professors will publish a link on the course page in a timely manner, through which students will be able to access the class. This type of teaching will start on Monday, March 30. Students are required to follow the notifications on the platform.
See you in class!