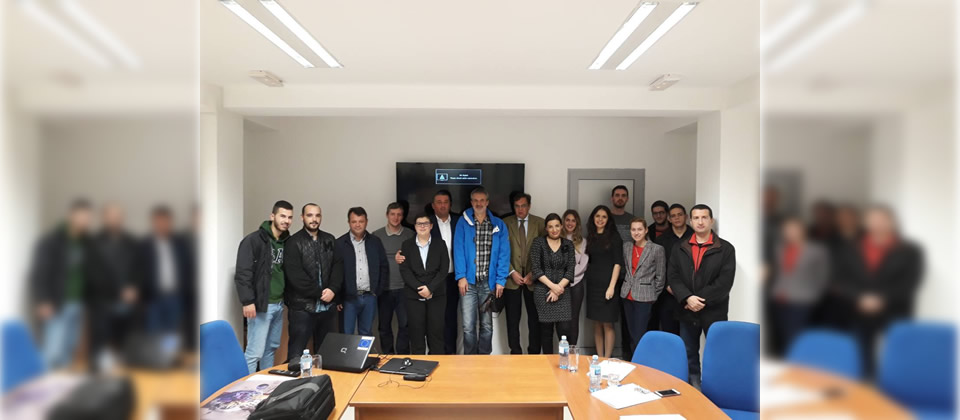 On the 14th November 2017, "Mediterranean" University's Faculty of Information Technology held the final conference of the LAMS project (Constructing a measuring station for exploring atmospheric discharges on the Lovćen mountain). The conference was held at University premises. The LAMS project was started back in April 2015, with it being scheduled for completion by the end of 2017.
This final conference brought together all the researchers that were involved with the project, as well as associates and colleagues from FIT. The event was organized as one of the final activities on the project. All the activities that were carried out during the project, work packaged and achieved results were presented. The success of the project is evident through the achieved goals, i.e construction of measuring station,installation of measuring sensors, successful measurement of thunder bolt strikes and patenting methods for measuring lightning strikes.
Several presentations were held at the conference, as well as a web portal of the project and registered data. Professor Adis Balota PhD, held the presentation on the LAMS project, its activities and results. In the discussion that followed, the success of the project was confirmed, both for FIT and other project partners as well as for the Montenegrin and International scientific community.
It was concluded that the project gave very good and useful results, and further activities related to the maintenance of the measuring station and possible cooperation on the next relevant projects were agreed upon.