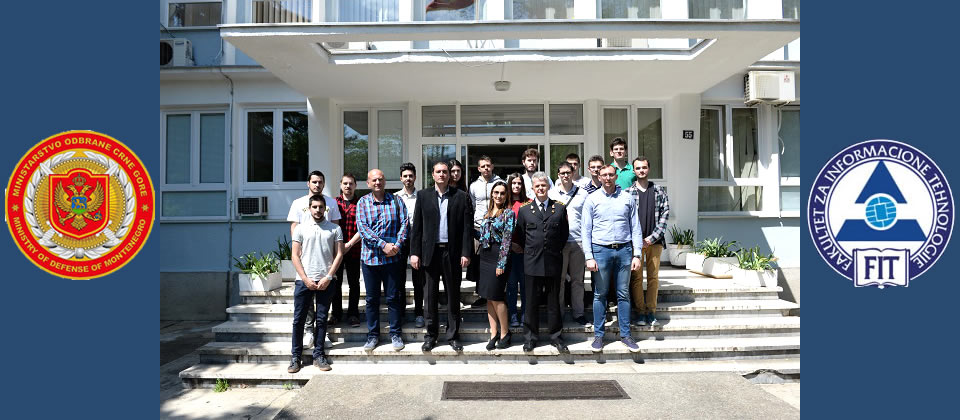 Second and third year students of the Faculty of Information Technology of the "Mediteran" University visited the Ministry of Defense on Friday, April 20th. The students got a chance to talk to Colonel Dr. Marinko Aleksić, the head of the Directorate for Standardization, Codification and Quality, as well as the representative of the Directorate for Information and Telecommunication Systems, Blažo Popović.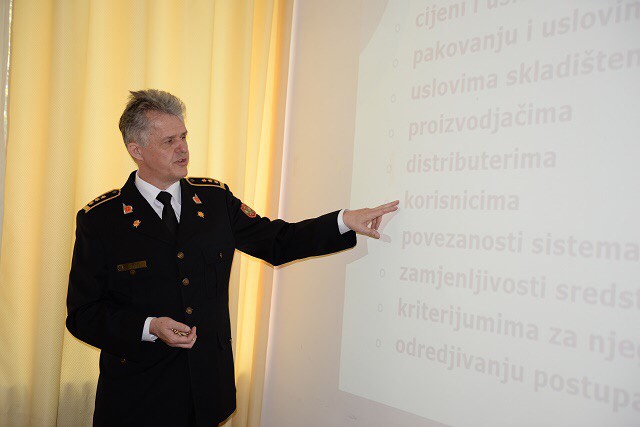 Colonel Aleksić spoke to the students about the NATO codification system and introduced them to the notion and purpose of codification and its significance to the Army and Economy of Montenegro. The students were presented with the BULCOD software and were shown how to assign the NSN codification number and the company NCAGE code. What was also presented was the current testing of the National Codification Bureau of Montenegro for the codification capability, for which, for the first time, a special software platform is used that enables the execution and synchronization of the testing process without the need of the representatives of test countries to be present in Montenegro.
Blažo Popović introduced students to NATO standards in the field of cyber security and how it was set up for the Ministry of Defense. Popović emphasized that cooperation with the IT industry and other academies is necessary in this area, as well as the creation of personnel in the field of cyber security, where the Faculty of Information Technology has necessary capacity and knowledge.
Students discussed opportunities for cooperation and employment with the representatives of the Ministry, as well as possibilities for conducting professional practice in the Ministry of Defense and the Army of Montenegro.